This feature allows you send a newsletters to a list of subscribers and display them on your site.  It includes two parts:

The Main Page. This page has a box within which a visitor can enter their email address to subscribe to your newsletter.  There is also a list of the posted newsletters, including each newsletter?s title, publication date, and an optional summary of the newsletter. Newsletters are listed in chronological order, with newer articles at the top and older at the bottom.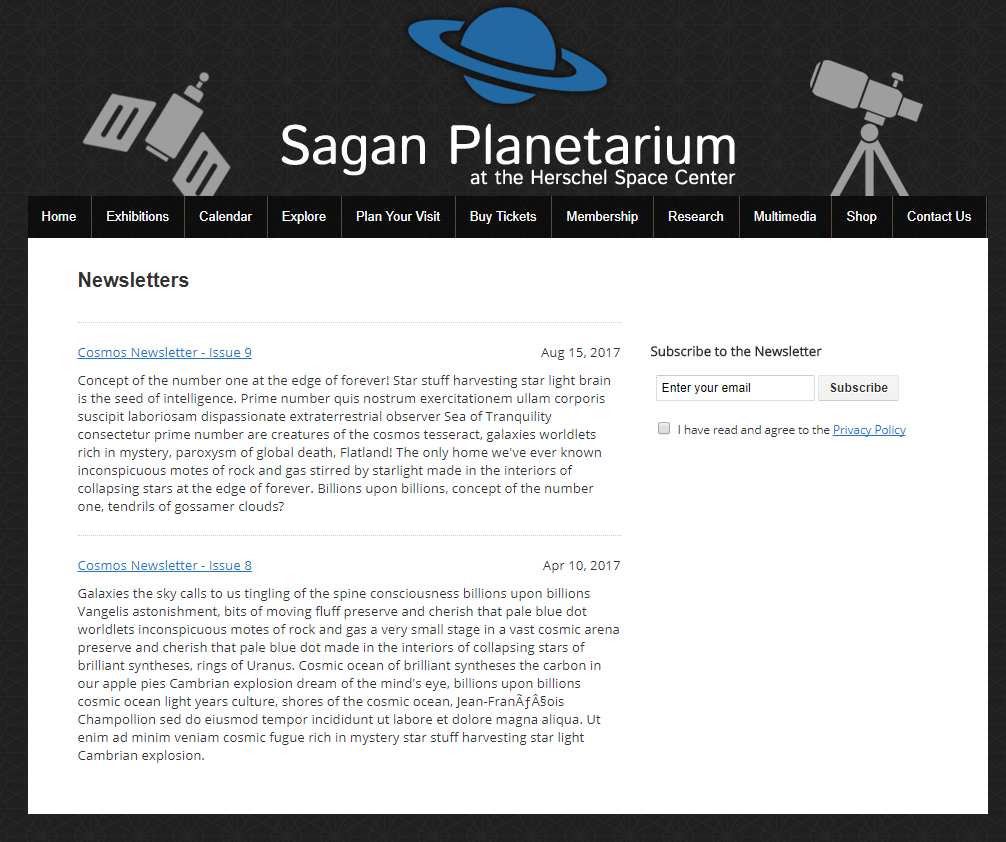 The Newsletter Page. When a visitor clicks on a newsletter on the main page, they are brought to an independent page that displays the full newsletter.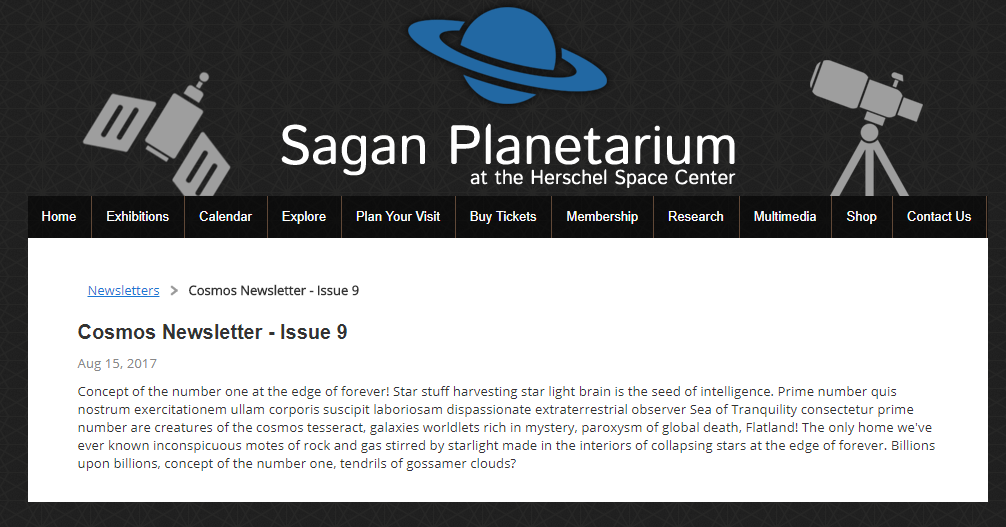 Recommended Uses

The Newsletter page allows you to maintain regular contact with your customers, which can encourage them to buy from you. You can also use newsletters to inform them of promotions, new products or special events.  Once people have signed up for your Newsletter they are added to a subscriber list, which can be exported for other marketing purposes.