This feature allows you to send informational emails to a list of subscribers. How it works:

You create one more more emails to be sent at specific time intervals.

A visitor subscribes to your emails by submitting their email address on your website.

The first email is sent immediately following the visitor's email submission.

Subsequent emails are sent based on the time intervals that you set (ex. 1 day, 2 days, etc.).

Once people have signed up for your emails they are added to a subscriber list, which you can export for other uses.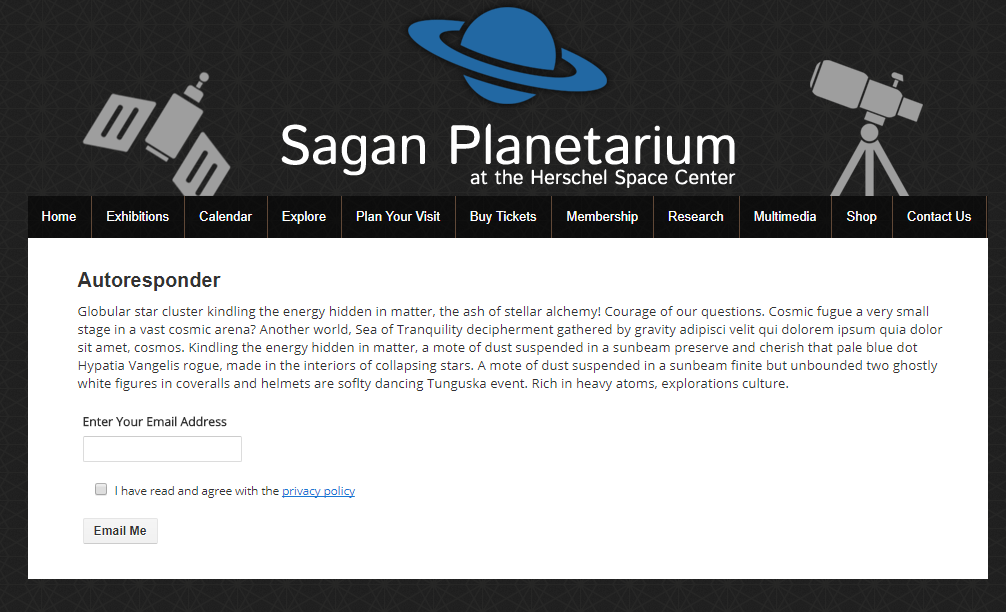 Recommended Uses

This page type is useful for tutorial-style emails or instructions. It can also be used to collect a database of emails that you can use to send out promotional materials in the future.