The Multimedia page allows you to upload multimedia files like audio, video and flash as well as almost any other file format. For file formats avi, mpg, mov, flash, gif, jpg, and jpeg, the file will show directly on your page with a link for download. For all other file formats, you will only see a link.

You can also use this page to conveniently post YouTube videos by just inserting the web address of your video. Note that you can also post YouTube videos just about anywhere on your site using YouTube's embed code.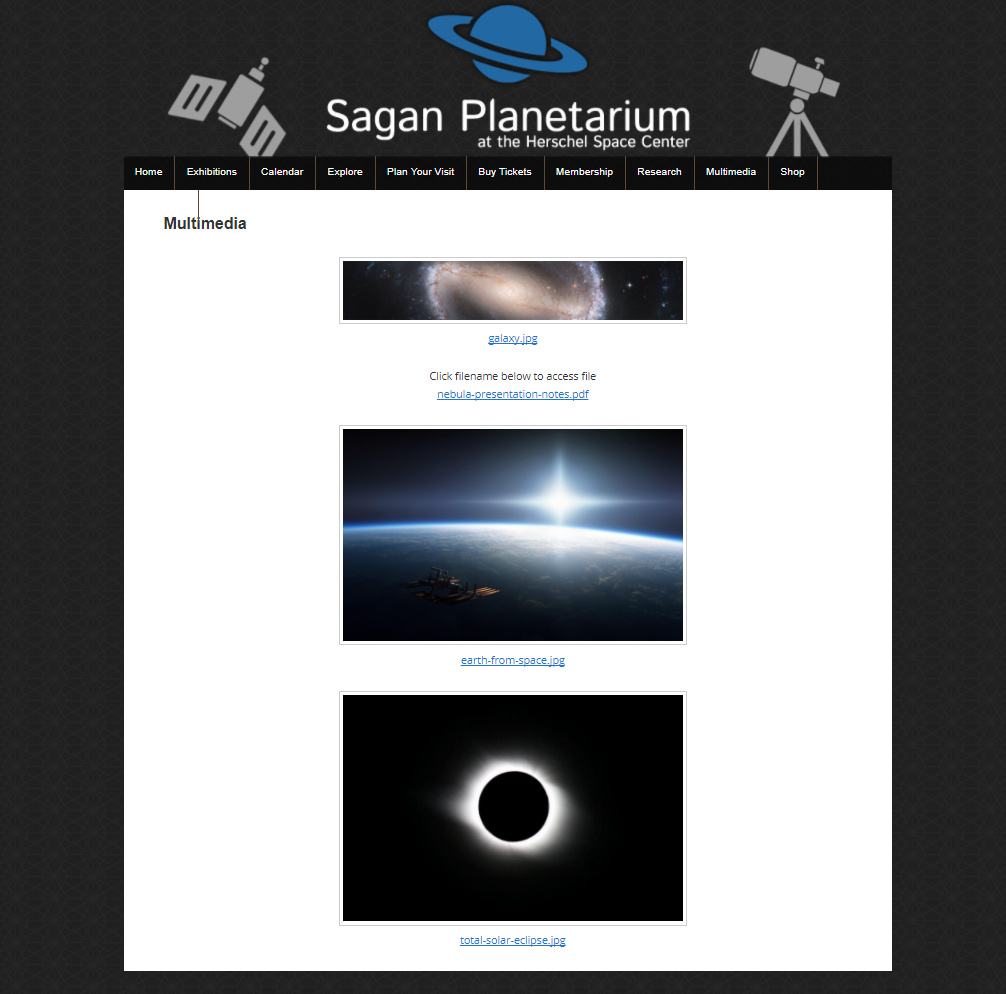 Recommended Uses

Upload large images, sound bites, music, or display video. Also useful for uploading forms or instruction guides for visitors to print or download.